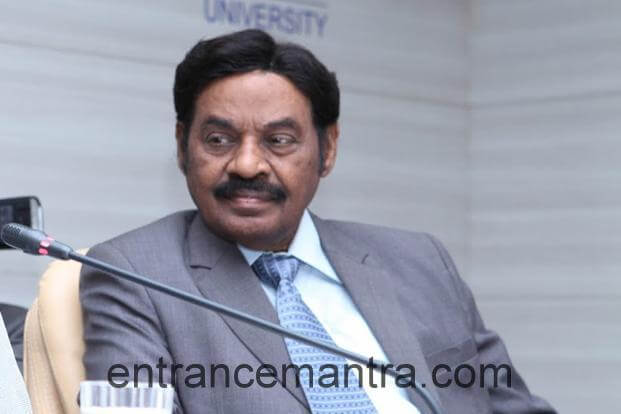 SRM University Chancellor/founder TR Pachamuthu was arrested by Chennai police on 26th August 2016 after an interrogation. Police received complaints from parents of more than 100 students who had paid capitation fee to get MBBS and PG seat in SRM University.
Madhan , who went missing on 28th May 2016, collected several crores(approx 70 Crore) from students aspiring to pursue MBBS and PG  

(medicine) courses before disappearing.

Madhan, who was also a high-profile Tamil film producer. Before Madhan went missing on 28th May 2016, he reportedly wrote to his  

friends, saying that he was going to attain 'Samadhi' in Varanasi. The letter purportedly said Madhan worked as an admission agent for  

the SRM group.

Police officials said, we have found that Madhan had been selling MBBS seats for more than Rs 60 lakh each and PG (medicine) seats for

at least Rs 1 crore each.

Earlier in 2013 Central Bureau of Investigation (CBI) had conducted raids in SRM Group of institutions and Madhan's Vendhar movies,

which had yielded unaccounted cash worth several crores.
Entrance Mantra's advise to Students –
Over the last few years India has been seeing a boom in career consultancies. Sensing an opportunity to earn without much effort,

every Tom, Dick and Harry has become consultant. Most of the consultants don't even know how to counsel a student.

Many of our followers receiving messages and call from fraud consultants regarding admission in medical colleges, so

 beware of such calls and messages.

According to Supreme Court guideline ,admission will be done only on the basis of NEET score.

Never handover the original documents to consultancies.
Like Entrance Mantra's Facebook Page for regular updates. If you have any query than feel free to message us on our facebook page .