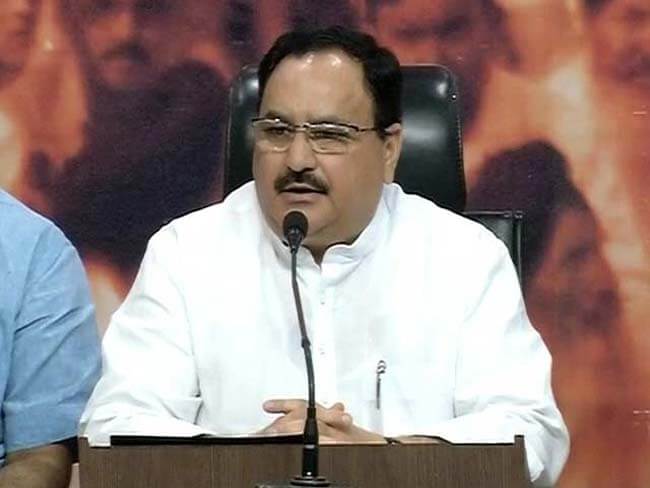 Union Health Minister JP Nadda said today after meeting with the Health Ministers of various states that, central government need more time and more discussions with the states on the NEET issue.We have to solve all the problems of the states before NEET is conducted across the country. Today we discussed on –
1)Language – NEET should be allowed in regional languages in addition to Hindi and English
2)Syllabus – CBSE syllabus is different from the state boards
3)State governments views
Also Read –  NEET Phase 2 Application Form
View of different politicians over NEET implementation –
1)Haryana
Anil Vij (Haryana Health and Medical Education Minister)- He said "Haryana has no objection regarding implementation of NEET in Haryana, but the way in which it is being applied has created confusion between the aspirants and their parents.
Haryana accepts AIPMT score for admission in MBBS and BDS courses in Haryana State.
2)Maharashtra
Vinod Tawde said after discussion over NEET- Positive discussion with Health Minister J P Nadda to pave way for success towards cancellation of #NEET decision this year.
Request Central Government for an ordinance to stop compulsory implementation of NEET this year.
Raj Thackeray (MNS chief) Meets Maharashtra Chief Minister Devendra Fadnavis over NEET Issue. He said i am not opposing NEET but it's not possible for students to prepare for NEET in just 2 months
Devendra Fadnavis (Maharashtra Chief Minister) – "I will meet the Prime Minister Narendra Modi to raise concerns of NEET students and will demand solution from the Central government. I have assured parents that we are trying our best to resolve the issue.
3)Delhi-
Satyendar Jain( Minister of Health, Home, Power,PWD & Industries)- We welcomes the decision of Hon'ble Supreme Court and requests the Central Government to immediately implement the NEET.
Arun Jaitley Calls for All-Party Meeting on NEET
Today around 7 pm at the North Block Union Finance Minister Arun Jaitley called for an all party meeting to discuss issues related to NEET.